BridgeTeaching.com has two primary objectives: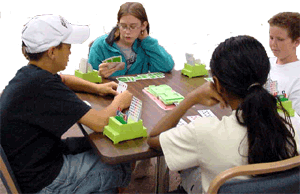 Assist other bridge teachers by providing free materials, tips, and discussions
Help beginning and intermediate players learn bridge
Another objective is to give me an outlet for discussing my thoughts on bridge and how to teach it with a focus on younger players (middle school).
Everything on this site is free, except for the books purchasable via Amazon. Let me know what else you would like to see here.
I am available for hire to give group bridge lessons so contact me if you are interested.